Overview:


Esther has always had an innate curiosity with the function and dysfunction of the human body and how to promote optimal health and healing from disease. Initially, she explored the medical route and studied BSc. (Hons) in Medical Sciences, working in the pharmaceutical industry for three years. However, after visiting an Osteopath for low back pain in 2003, her philosophy on the management of musculoskeletal conditions, took a much more naturopathic approach.
Esther graduated from the British School of Osteopathy in London with a distinction, in 2008. She has since undertaken further training in Dry needling, Cranial Osteopathy, Advanced Osteopathic techniques and broadened her scope into Health and Social Care Management and Nutrition. After more than 10 years of working as an Associate in various private and Osteopathic Practices and in Community Mental Health Centres, Esther founded her own specialist practice called Better Health Osteopathy in London; working both privately and within adult social care, where the focus is to manage long-term complex health conditions and the biopsychosocial factors influencing chronic pain. Esther, gives her patients the time to explore their mental well-being and other social factors influencing their health, especially from those referred by the social care teams. She has incorporated solution-focused therapy into the management of chronic pain, exploring the psycho-social factors that may be limiting recovery yet enabling patients to find their own solutions and coping mechanisms.
Her vision is to champion the Osteopathic profession as primary contact health practitioners, to maximise an individual's overall health and well-being, through NHS and Social Care Partnership. Esther opened a community based Supported Living Service in October 2019, as the first step in developing and implementing this concept.
Currently, Esther is completing postgraduate studies in Diagnostic Musculoskeletal Ultrasound, at the University of East London, under the tutelage of Dr Peter Resteghini, Consultant Physiotherapist & Musculoskeletal Sonographer. She will soon be incorporating this diagnostic modality as an essential adjunct to clinical examination, diagnosis and management of musculoskeletal pathology.
Since moving to Ireland in January 2020, Esther has valued the healthier change the pace from London and being able to spend quality time with her family and schnauzer! In 2021, to raise money for Children's Health Foundation Crumlin, Esther and her husbandtook up tandem cycling and cycled 100K in 3 days.
Qualifications:
British School of Osteopathy – BOst. Osteopathy (Distinction)
University of Leeds – BSc (Hons) Medical Sciences
Level 5 Diploma in Leadership for Health and Social Care
Certificate in Western Acupuncture/Dry Needling
Life Resuscitation, Communications Skills Training, Medical Sales Training,
The Association of the British Pharmaceutical Industry (ABPI) (Distinction)
Esther is currently studying a PGCert. Diagnostic Musculoskeletal Ultrasound at UEL to further add to her skills set and vision of putting Osteopathy at the forefront of treatment and social prescribing as first line healthcare professionals; that will be more easily accessible to all in the community.
Experience:
Clinic Tutor at the British College of Osteopathic Medicine, Sept 2021
Clinical Director of Physical and Mental Health Supported Living Rehab Centre, 2019 – present
Mental Health Support worker – 2018-1019
Care Director – 2006 – 2018
Registered Osteopath – 2008 – present
Associate Osteopath, Woodbury Clinic – 2010 – 2017
Associate Osteopath, Daryl Herbert & Associates – 2008 – 2010
Associate Osteopath, Burnham Osteopathic clinic – 2009 – 2010
Esther is registered with both the General Osteopathic Council in the UK and the Osteopathic Council of Ireland
Testimonials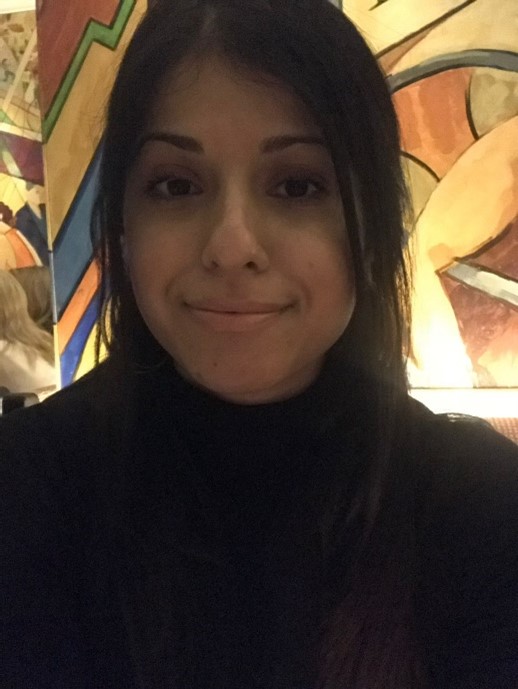 "I started seeing Esther in 2013 due to increasingly regular and severe migraines – which would lead to vomiting. Esther was immediately able to see the issues with my posture and started using a variety of methods to relieve me from the occurrences and discomfort. I noticed improvements in my symptoms and posture within a few treatments. Esther also provided me with exercises and tips to make sure I was addressing the issues in between treatments. Since then, I can say Esther's treatment has pretty much solved my issues with migraines. Occasionally I do have the odd headache/migraine here and there (2 x year max) and that is because I am not keeping up with the exercises and good posture at home and work, that is soon rectified again when I have an appointment. I have also seen Esther for Plantar Fasciitis recently and she really helped my foot heal.
I have had appointments with other Osteopath's when Esther is unavailable, and I can honestly say she is the best out there. Esther is gifted with healing hands, is extremely passionate about her work and will really make you comfortable and explain what she is doing and why. Esther can really get into all the muscular nooks and crannies to relieve pain and discomfort and makes it look easy. In-fact she can tell just by touching areas if there are issues you may not even have realised. Esther will use a variety of methods and techniques available to solve your problems and you really notice the difference when you see another Osteopath. I recommend Esther to anyone who has any muscular or posture issues out there, she will improve your life and make you feel better."

Zinnia Shah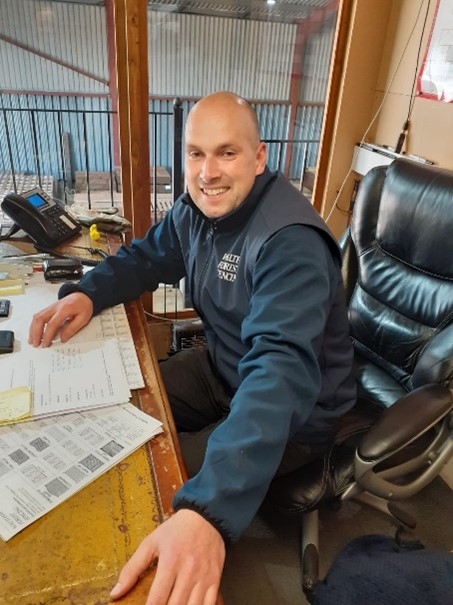 "I first started using Esther's osteopath services 5 years ago. I have a long running back problem which stems from being very sporty as a young man, a manual job and curvature of the spine. I had a bad turn and was in quite a lot of discomfort. My normal osteopath couldn't fit me in and by chance Esther had a last minute cancellation.
All I can say is I have never looked back. I've seen countless osteopaths in the last 25 years and she is by far the best and has achieved the best results. She draws her knowledge from all aspects of health including osteopathy, physiotherapy, aromatherapy, acupuncture, diet and sporting activity. Also the physiological aspect that links your health together. I couldn't recommend her services enough and for me it's been life changing."
Lee Crafer