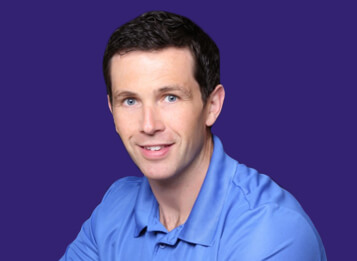 Anthony Lavin
MSC DC CCEP ICSSD
Anthony Lavin created Freedom Spinal Health out of an eagerness to deliver high quality, natural health care to the community without the need for drugs and surgery. Anthony loves the simple of concept of improving spine and brain function improves  health.
After being introduced to Chiropractic as a teenager, seeking treatment for a sports injury, Anthony realised the power of Chiropractic and decided it was the path for him.  In 1996 he began his journey by studying at the Anglo European College of Chiropractic in Bournemouth.
Anthony completed the five year Masters degree program at  AECC in 2001 and then moved to Manchester and was in private practice there until 2015. He and his family then relocated home , to Buncrana, and he opened Freedom Spinal Health.  
Being a sports fanatic Anthony was inevitably drawn to working with athletes and has worked with every type from the couch to 5k runner, to Olympics gold medallists and Tour de France winners. Part of the medical team for Everton from 2010-2015, he has also worked in professional cycling, as well as being consulted by  professional rugby league players, boxing world titlists, MMA fighters and not forgetting GAA intercounty footballers. Anthony has also been chiropractor for the WWE when they have been in the UK.
A life long learner, he continues to study new ways of treating the body so he can address more health issues and help improve the quality of life of even more people.  Having taken post graduate studies in Pregnancy and Paediatrics, Active Release Technique (ART), Sacro Occipital Technique (SOT) to name but a few, Anthony is currently enrolled on the Z-Health course, which studies that latest cutting edge neuroscience and techniques for improve athletic performance.
Married to Jen, a physiotherapist and pilates instructor, they have recently moved their family of 3 young children back home so they too can experience the freedom of growing up in Donegal.
Anthony completed the five year Masters degree program at  AECC in 2001 and then moved to Manchester and was in private practice there until 2015. He and his family then relocated home to Buncrana, opening Freedom Spinal Health. 
Bsc(Hons) Human Sciences (Chiropractic) – 2000 (AECC, UK)
MSc(Chiro) – Masters in Chiropractic- 2001 (AECC, UK)
DC – Doctor of Chiropractic – 2004
CCEP/CCSP- Certified Chiropractic Extremity Practitioner, Certified Chiropractic Sports Practitioner – 2005
ICSSD – International Chiropractic Sports Science Diploma- 2009
Adjustments (Spinal joint manipulation)
Myofascial release (Active Release Technique)
Dry needling/medical acupuncture
Movement & exercise rehabilitation
Kinesio-taping
Z-Health
Sacro- Occipital Techniques
When you improve a little each day, eventually big things occur
Chiropractic Associate: Vale Royal
Chiropractic Clinic, Altrincham 2001-2003
Chiropractic Associate; Stockport Chiropractic Clinic 2003-2005
Chiropractic Associate: Oldham Chiropractic Clinic 2005-2007
Managing Chiropractor: Oldham Chiropractic Clinic 2007-2011
Chiropractic Business Owner: Oldham Chiropractic Clinic 2011-2016
Chiropractic Business Owner: Freedom Spinal Health 2016 – current
SELECTED SPORTS
EXPERIENCE
WWE UK Tour Chiropractor 2005, 2006
Bury FC Chiropractor 2007-2010
Orica Green Edge 2012
Team Sky 2013
Everton FC First Team Chiropractor 2010-2015
In private practice Anthony has also worked with Olympics gold medallists, Tour de France winners, boxing world champions, professional cricketers, professional rugby players and MMA athletes.
What People Say about Anthony
BEVERLY
Anthony, throughout life you meet people that make a difference- the rare people that don't just listen but actually hear what you are saying and reassure you why you are feeling the way you are. This in my eyes is the road to a quicker and easier recovery. I wish all GPs and consultants had your way of working, especially mine. Thank you for your help with my ailments and also your understanding as it was a very difficult time in my life. Thank you for all your help, support and professionalism over the past 12 years. You really changed my life around, in fact gave me my life back! I've now the enjoyment of Joshua growing up whilst I am pain free- Thank you. I wish you and your lovely family every possible success in your new venture and a lifetime of health and happiness. I will miss you so very much! Take care.